COMPANY FORMATION
Operating as a freelancer or contractor can be the first step to setting up a company, but what do you do about all the regulatory requirements? You're probably not an accountant and perhaps have little understanding of the legal side of company formation, and you're not alone. What you want to do is carry on providing your service, and find someone else to help with the complex side of the process. That's where we come in.




Why You Need Us
We are One Abacus Accountants, based in London, and we have an expert team on hand ready to help with all your company formation and accountancy service requirements. What's more, we are different from your regular accountancy company, in that we specialise in servicing sole traders and SME's. That's why you'll find our rates are competitive, and our team friendly, professional and ready to help.
So, what can One Abacus help you with? We can take the boring, complex accounts and registration stuff off your hands, leaving you with more time to get on with your job, find new customers and grow your business. We can help you with the latter, too, as we can provide you with expert help on company structure and advice on everything from becoming a limited company to establishing directorships and dealing with shareholdings.

Help with All Areas

One Abacus will begin by discussing your intentions – we allocate you a dedicated accounts manager who you can call any time for help or to ask a question – and we will handle everything from the company name availability check – we can help you find a great name if you wish – to full registration with HMRC. One Abacus will be there to deal with everything to do with VAT, PAYE and Corporation Tax, as well as advice on shareholdings.
Personal company set-up for sole traders looking to take the next step
Advice on company structure
Advice on shareholdings and directorships
Company name availability check
Complete HMRC registration
VAT, PAYE, and Corporation tax guidance.
Bank account opening advice
All legal documentation
Guaranteed compliance
One-on-one session with specialist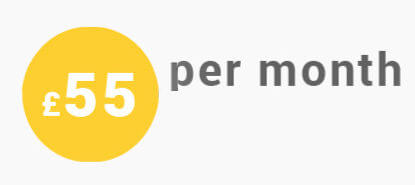 When you work with One Abacus you can rest assured you are joining a long list of small and medium sized businesses who have already benefited from our many years of experience and expertise. We will make sure all your paperwork is correct and up to date, from your registration to your annual tax returns, and our packages are available at very sensible rates.

Find out about our Self Assessment Accountancy Services